SL-BUS Technology White Paper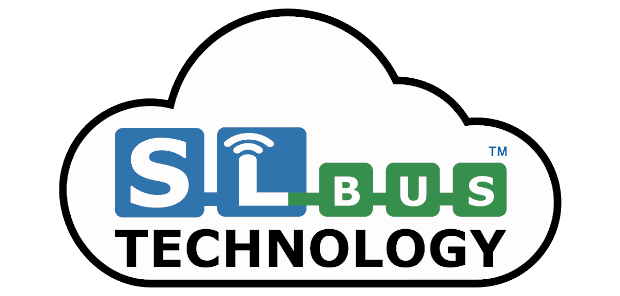 IoT Applications Framework for Smart Devices
Introduction:
India is an emerging economy with huge projected growth, the number of electrical/electronic appliances and consumers are growing rapidly leading increased demand for more power requirement. On the other hand, knowing the fact of having limited sources of power generation, conservation of energy is the best approach to solve this problem. Smart Lighting is a real need for India and SL-BUS Technology solution offers innovative, modular unique and affordable method to solve this problem smartly.
SL-BUS Technology uses latest IoT product (chip sets) from the industry and is designed to ensure energy efficiency, and include automated control and configuration (local as well as remotely through cloud infrastructure). Smart data driven algorithms leads to automated and manual controls that adds more value to the solution. Example- occupancy, usage history, etc. ensuring lower energy usage and high cost savings. 
Market Opportunity
IoT Market Segment Projections By 2020:
Gartner predicts 37 billion devices will be connected to the internet.

Machina Research estimates USD373 billion Global IOT market size.

DEITY (Government of India) Aims to create IOT industry of USD 15 billion which will be about 4-5% of the world market.

An initiative of Digital India Program aims at transforming India into digitally empowered and knowledge economy will fuel huge demand for IOT based products and applications.

IOT devices will find applications in Lighting, Electric Grids, Factories, Homes, Consumer, Transport, Wellness, Healthcare, Agriculture, Water Supply, etc...
Smart Home Market Segment projections by 2022
Investors/manufacturers expect to reach great profit of USD 121.73 billion

The lighting control market is expected to grow at the highest rate

Asia-Pacific expected to grow at the highest CAGR for smart home market
Smart Lighting Market Key Segments are mainly- Government and Public, Commercial, Industrial and Residential. The IoT infrastructure adds remarkable value in many ways to existing products in the lighting industry. In-fact many things are happening around, technologies are being evolved, products are getting designed and deployed to address the market needs.
The growth of the smart home market is attributed to factors such as significant advancements in the IoT market increasing need of the consumer for convenience, safety and security rising need for energy saving and low carbon emission-oriented solutions and a large number of manufacturers expanding their product portfolios to make themselves ahead of the game.
Technologies available and their competitive analysis
The Smart Lighting mainly emphasis on energy efficiency and technologies are evolving in all possible directions to support this objective that includes Photonics, Optics, Power, Energy, Control and Cost. We are going to focus on technologies useful for futuristic Smart Lighting Control Systems.
Lighting control systems evolved for a specific need and the technologies are evolved around available options in that specific time eras. In the early days Analog (0-10V, AMC192, D54) mostly unidirectional protocols evolved for purely control use cases. Then Digital (DSI, DALI, DMX, KNX) evolved as digital transformation of older analog technologies and then further get evolved for data exchanges (bidirectional). These technologies are mainly evolved to provide more and more sophisticated control systems with events, actuators for control, status reporting and configuration. Mostly the communication backbone is wired connectivity for these technologies. In parallel Building Management Systems (BMS) evolved to manage bigger installations through centralized control using these lighting connectivity technologies.
Further technological enhancement in the wireless domain added few more to the list (X10, Zigbee, Z-wave, Bluetooth, WiFi, LoRa, M-Bus and so on). Wireless offers flexibility to bring in more and more devices to the smart lighting control automation.
Today, evolution of internet, smart phones and M2M communication added one more dimension to the control systems i.e. communication amongst devices over internet i.e IoT. Early Nest Thermostat, Brillo-Weave from Google, HomeKit from Apple are latest advancements to address the lighting control through internet using smart devices. Different silicon vendors (Marvell, TI, Broadcom, Mediatek, etc.) are geared up with their System on Chip products (SoCs) to enable with backbone connectivity solutions.
About VADACTRO
Vidarbha Advanced Development And Consumer Technology Research Organization is an Indian organization specialized in Research, Innovation, Engineering & Education for IOT enabled consumer technology products like Home Automation and Smart Lighting Control systems. Since 2012, Team VADACTRO is passionately working on developing SL-BUS Technology product . Joint collaboration with the leading Universities (Symbiosis Institute of Design, Pune University & Amravati(M.S) University) in India has been very helpful to develop the user friendly designs & work force for future. (For more information visit https://vadactro.org.in)
Challenges for Smart Lighting Control systems in India.
There are several technologies available in the market to address Smart Lighting control needs. Architects, Lighting Experts and Product Companies are using them since last few decades (mostly importing). Overall market penetration is not that high because of factors like demand, cost, support, expertise, awareness, education and more important perfect fit for the requirements.
Interoperability: This is another big challenge that is being faced in the smart lighting control products. There are several products available in the market but they work independently, few of them provide family of product that can interoperates but mostly follows proprietary protocols. There are certain products and technologies that interoperate across different vendors but are not affordable.
Availability and affordability: Most of the products in this segment are imported and that adds higher lead time and cost to the end product, also the pre and post sale support model for such products is very limited and expensive.
Lack of Local Manufacturing and Support: Mostly local lighting product companies are focused on the key product requirement and their development is mostly around it. Most of them are not equipped to adopt and develop advanced lighting control systems in their products due to lack of adequate support from technology providers.
What is SL-BUS Technology ?
SL-BUS Technology is a platform created by VADACTRO that enables manufactures to bring their products quickly to the world of connected devices. SL represents "smart life" and the BUS represents "communication". Small but powerful SL-BUS Technology module offers easy integration for any product and takes care of all kinds of processing needs for a product from simple sensory application to the complex audio/video data streaming applications. For more information visit www.sl-bus.vadactro.org.in.
SL-BUS Technology key features at a glance:
Specially created state of art IoT Software(S/W) and Hardware(H/W) Framework to address Smart Infrastructural automation products development and integration

End-to-end Solution- Embedded, Communication, Cloud and Mobility

Seamless Connectivity: Plug-n-Play, Supports Wired and Wireless Connectivity options for the devices, modular, scalable and secured communication protocol

Control, Configuration, Sensor Events and Messaging is achieved over multiple communication backbone (WiFi, Cloud, Wired as well as Physical Human interfaces)

Advanced UI on iOS and Android with cloud support to access system from anywhere. Library support to integrate with third party smart apps.

Alerts/Notifications: Each device is capable of independently notifying to its end user through email, SMS or notifications on the smartphones.

SL-BUS Education: Addresses creating pool developers to address growing market demands.
SL-BUS Technology S/W Architecture
SL-BUS Technology System Architecture
SL-BUS Technology Modules
VADACTRO offers SL-BUS technology H/W module which is small in size exposes multiple IOs with well-known interfaces (UART, I2C, SSP, ADC, DAC, PWMs, etc..) that works with wide input voltage range (3.3V-36VDC) can be easily integrated with any product to enable connectivity quickly (Time to Market). This module is powerful enough to host entire application s/w along with the connectivity which provides a cost effective and high performance solution.
SL-IOTM-V1 SL-IOTM-V2
Application Engineering, Design and development Support
Product manufacturers may either do the development themselves or engage with engineering services from VADACTRO, in both the case VADACTRO is equipped to help with professional engineering and documentation support.
University Programs (SL-BUS Technology Education) :
Core objective is – To create a pool of developers to address growing market demands. We believe that in any technology evolves more rapidly when more and more number of brains works on it. Linux is the best example, we believe in open source philosophy. Sharing knowledge is the best way to achieve success and Educating people is the only way to achieve that. VADACTRO works with customers, installers, developers and students in all stages to take this technology to the new horizon. There is separate initiative VADACTRO Education (www.edu.vadactro.org.in ) through which this technology is planned to spread out into educational systems in the Universities. In fact VADACTRO has already started IoT-EvalKiT program for students that includes WiFi MCU board, Debugger, SDK and Documentation.